kali ni mama nak update pasal anak2 mama jadi extra talents untuk one of ofis mama punya client. jadi manager jep uruskan anak2 mama ni. Alif memula cam excited bila mama kata nak gi shooting.. dia dah dok imagine cam amik gambor ngan aunti Zubye aritu... tup2 sampai kat MMu, we all masuk dalam big studio, cam warehouse... gelap plak tu... musykil anak mama dibuatnya... memula excited, but bila dah kena tunggu turn lama sket, mula la diorang ni ronda2 satu studio tu, memula makan2 dulu, lepak2 kat bilik makeup, sarah pun dah mula nak merayap... main2 ikut sedap diorang jer... nasib baik gak anak2 mama ni behave aritu... lain2 talents pun rajin layan depa... maklumlah, diorang ni je kanak2 riang kat situ...
Shooting 2 hari mama pun dapat pengalaman camana susahnya kerja2 production ni... it's fun experience but sooo tiring... anak mama punya part cuma beberapa part jer.. diorang kena main2 belon and ball, buat2 cam main kat park... shooting kat green screen ni diorang buat cam tempat sendiri jer... susah director nak bagi direction pasal diorang pikir syoknak main jer... hahahah
last scene alif kena tanam pokok... bila dapat main tanah bukan main la seronok dia... 2 3 kali take ok lagi... bila dah ulang2 nak dapat best shot, mula la alif ilang fokus... nak cepat main tanah jer... ye lah... budak kecik kan... jenuh nak bagi direction... apa2 pun anak2 mama dapat pengalaman baru, and kenal2 ngan uncle2 baru yang memang rajin layan diorang... tak sabar mama nak nengok bila siap video diorang ni... sure kelakar :P
Alif tenga pikir "boleh ke aku buat ni...cam susah jer"
Sarah tengah tunggu turn... main nyorok2 ngan mama sambil makan kacang...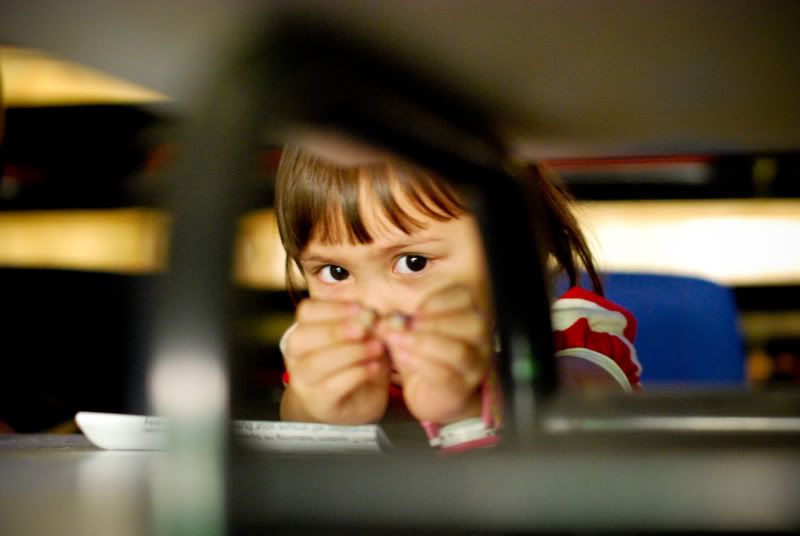 D
irector tengah bagi direction kat alif nak buat camana...tanam pokok n main tanah :D
Posing gitu...
kak suzi ni rajin melayan alif ngan sarah... before balik sibuk suh mama snap gambar ngan kakak ni... peace sarah!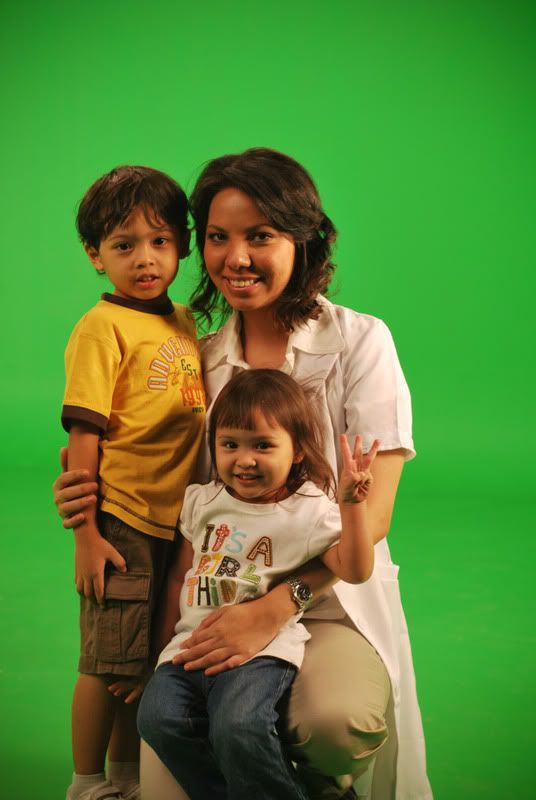 Alif tengah bersiap...kena touch up apa la tu...nasib baik ada psp tu...behave sikit... umpan la tu...hahahha